Uncomplicating Direct Mail
Direct mail can be a complicated marketing medium. Thankfully, it doesn't have to be. We've taken it upon ourselves to simplify it for you.
We often hear from companies that are confident direct mail would be an effective marketing method for their company. The conversations are very similar; they started down the rabbit hole of researching the myriad of requirements, specifications, and rules that must be followed and were overwhelmed. They then realized that coming to a Canada Post Partner and experienced mail-house such as Kinetica Print would save them time and money.
As a team committed to solving all print and marketing-related problems, we learned all that we could about Direct Mail. We also invested in top-of-the-line equipment to manufacture beautiful print, rapid envelope insertion, and variable data personalization if required.
Those clients from earlier? We've had their backs; we'll have yours as well.
Still uncertain? Here are some stats.
Of course, there are skeptics of direct mail and whether or not it's effective. That's okay, it's important to analyze any investment and the impact it can have on your profits.  Let's take a look at some statistics that Canada Post has gathered.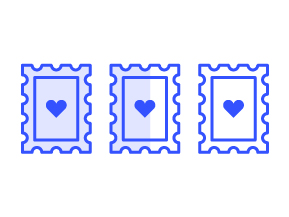 Show Appreciation
57% feel more valued when brands contact them through mail. Let your customers know you truly appreciate their business.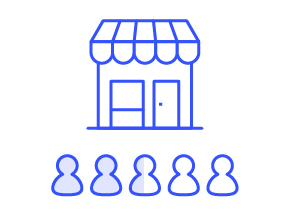 Create A Local Sensation
47% visited a store in reaction to direct mail. Make the most of geotargeting to connect with customers close to you.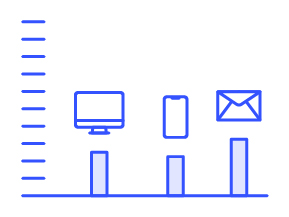 Sharing Isn't Just For Online
26% have shared an email ad and 22% have shared a social media promotion, but 32% have shared a direct mail ad.
Turn Awareness Into Action
In response to direct mail, 43% ordered a product online, 64% visited a website, and 54% engaged in social media.
Direct mail can create an emotional impact too.
It's kind of a no-brainer when you think about it. A tangible item that makes its way into the consumer's actual hands. Do you know anyone who gets excited to receive the mail? We do. To some, there's an excitement to picking up the mail because they never know what they are going to receive!
Direct mail is beneficial for businesses of all sizes and can be
highly
targeted by demographics
. We're here to help and will be happy to walk you through the process and plan a winning marketing campaign.
It gets collected.
Almost 73% of Canadians collect mail at least three times a week.

It gets noticed.
70% of consumers always or sometimes notice advertising in direct mail.

It gets read.
In a recent study, 92% of Canadians said they read direct mail.