Custom Sign Printing? No Problem!
Custom signs are great for drawing attention, wayfinding, and general informational purposes. We can help you sort them out.
Signs here, signs there, custom printed signs everywhere! We rely on signs for all sorts of purposes. Perhaps you attended a wedding and a foam board sign displayed the seating arrangement. Maybe you traveled by subway or train and used a wayfinding sign to help direct you on your way.
Chances are, printed signs have helped you throughout your life, so if you're in need of one, indoor or outdoor, we can help you out.
Learn more
Custom signs have a ton of options.
Signage comes in all sorts of materials and fasteners, each suitable for a different purpose. Let's start with the materials we have available.
Foamcore
Foamcore (also known as foam board) signs provide a lightweight, smooth, and rigid surface for your signs. Since foam core is not water-resistant, we recommend this for indoor use only. Foamcore works well with posters, presentation displays, and menu boards. If you need to move or reposition your signage regularly, foam boards are a great option to consider.
Coroplast
Coroplast is a corrugated Polypropylene board that is great for outdoor or hard-wearing scenarios. While it's most commonly used as an insert for sandwich boards, Coroplast also works well for lawn signs, wayfinding, and roadside signage. If you want something durable, lightweight and cost-effective, Coroplast is the way to go.
Styrene
Styrene (Polystyrene) signage comes with a few advantages. Sure, it's lightweight and weather-resistant, but it's also thin and flexible. This makes it ideal for fitting within existing frames, gallery prints, or tradeshow displays. It also works wonderfully on curved surfaces as printed decoration or directional signage.
Sintra
Sintra is a rigid, dent-resistant PVC material that serves as a great base for almost all types of signage. We most often use this multi-purpose material for retail display stands, hanging signage, and wayfinding. If your sign is also going to be transported to multiple locations, this is an excellent choice.
Mounting your printed signs
You've had your signs printed, but now how are you going to mount them? The most common ways to mount these types of signs are: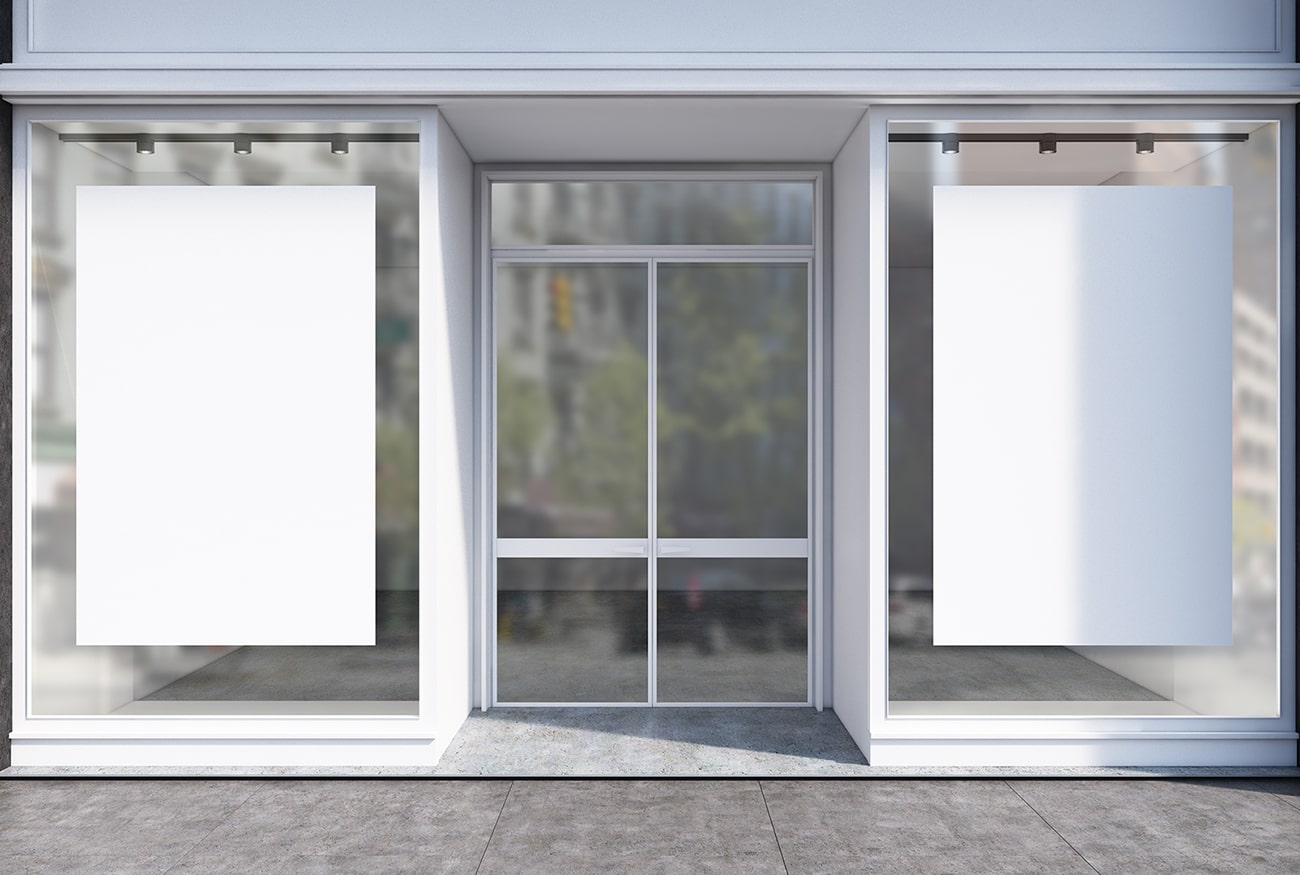 Give us a call if you need help with some signs. We can help you choose the ideal size, material, and mounting method to best suit your needs. We're happy to help you every step of the way!