Sandwich Boards / A Frame Signs – Attention Seeking Tools!
Sandwich boards are a fantastic way to turn foot traffic into booming sales with a witty message or promotional imagery.
Calling all attention-seekers! With sandwich board signs, you're about to get all the attention you need. These marketing gems are a sure-fire way to get seen. Whether it's a promotional piece, a witty message, or a brand image, sandwich boards are useful tools to promote your business.
Have you ever walked down the street and glanced at a restaurant's sandwich board promoting a tasty-looking meal? We'd bet that you have. We'd also bet that on more than one occasion, you thought to yourself "I could go for one of those!" That's custom sandwich boards in action!
Learn more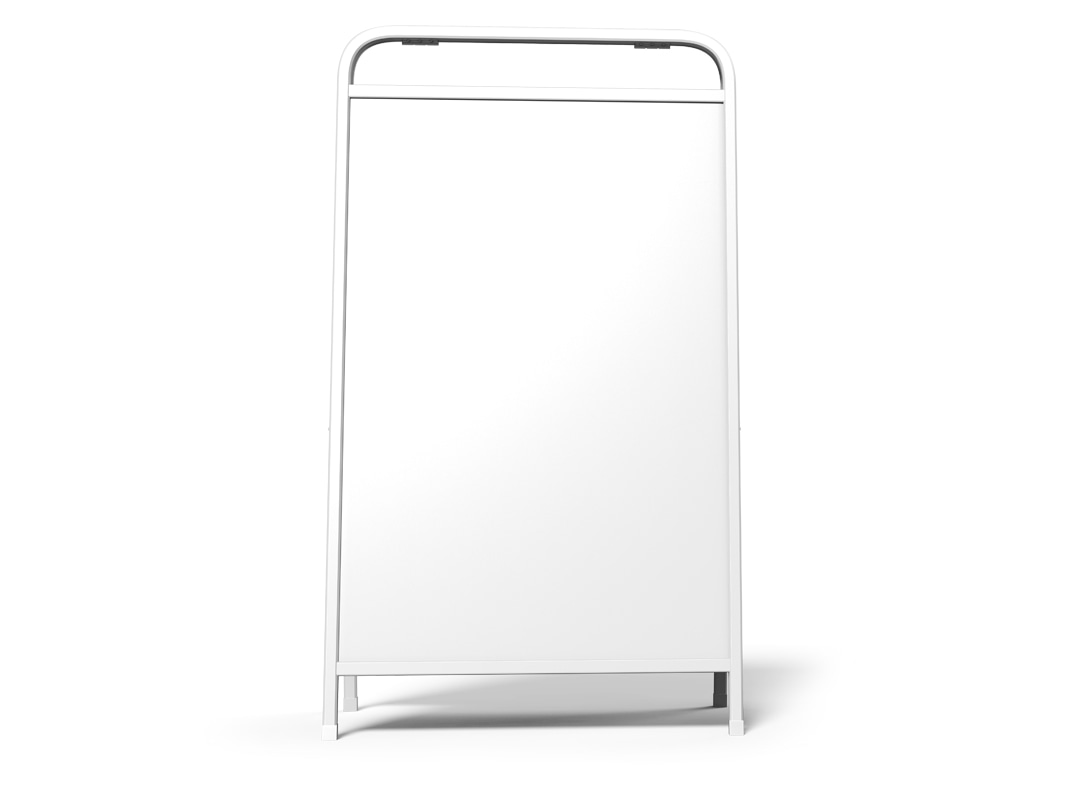 What are sandwich boards?
Sandwich boards are a popular method of advertising that use a two sided frame to hold printed inserts. They're also known as A-frames.  
There are two common types of sandwich boards: metal and plastic. 
Metal A-frame sandwich boards are usually black, and the printed material goes through slots to display your sign. On the other hand, plastic A-frame sandwich boards, are typically white and the print is fastened by Velcro strips, double-sided tape, or screws.
All in all, sandwich boards are lightweight, durable, and portable. They can be used indoors or outdoors.
Sandwich boards are for everyone!
Restaurants are not the only businesses that can benefit from sandwich boards. Any business with foot traffic can garner attention and make customers hungry for their product. Telecommunications, big-box retail stores, or a small, family-owned flower shop; if you have foot traffic nearby, they will help you.
Sizing guide
Common sizes & Kinetica Print
A-frame sandwich boards are measured by the size of the insert. While we offer a variety of sizes, you can take a look at our most commonly ordered sizes below.
Kinetica Print is a sandwich board printer near you. We've got what it takes to help you with the design, printing, and direct delivery to any location. Let's talk today!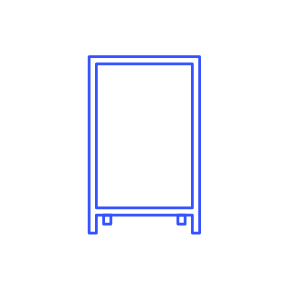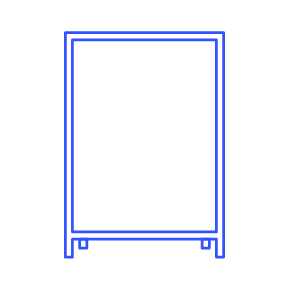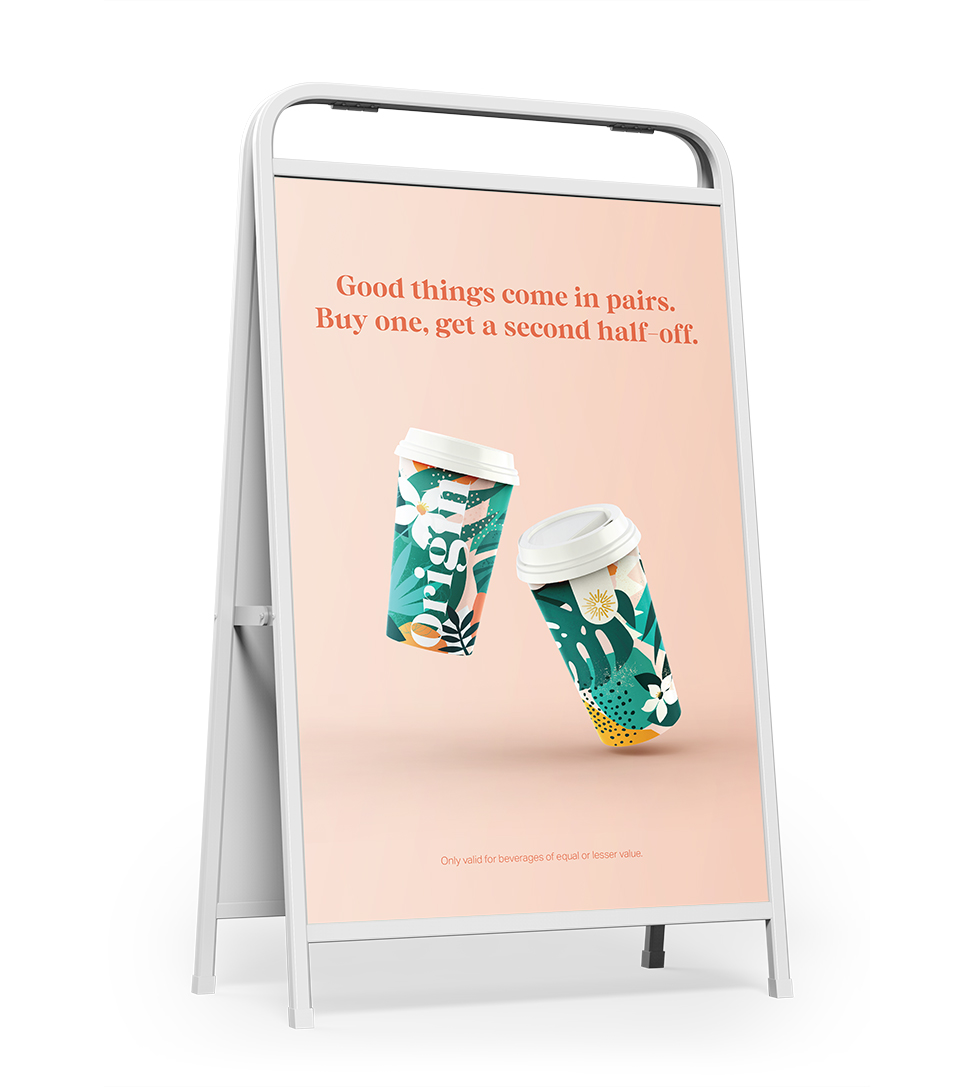 Need some inspiration for your design?
It might be daunting to think about how to effectively design an A-Frame, but we've got your back.
Check out our A-Frame Case Study for some helpful tips and guidelines on some best practices when designing your A-Frame!