Direct mail printing. You've heard about it. You've received it. Maybe, you've even tried a direct mail campaign. It comes in many different shapes, sizes, and formats. In Canada, the vast majority of it goes through one source – Canada Post.
There are alternatives to using Canada Post, but we have never found them as effective as a Canada Post direct mail printing campaign. We get the opportunity to send hundreds of thousands each year on behalf of our clients. If that's not an affirmation that direct mail is an effective marketing tactic – we don't know what is. It's hard to think that our clients would invest as much as they do if they were not getting a solid ROI.
Below, we'll review examples of effective direct mail pieces, the difference between neighbourhood and personalized direct mail, as well as direct mail printing costs.
Direct Mail Examples
Find an approach that works for you
Now let's discuss some common types of direct mail printing campaigns we have the privilege of printing for our clients.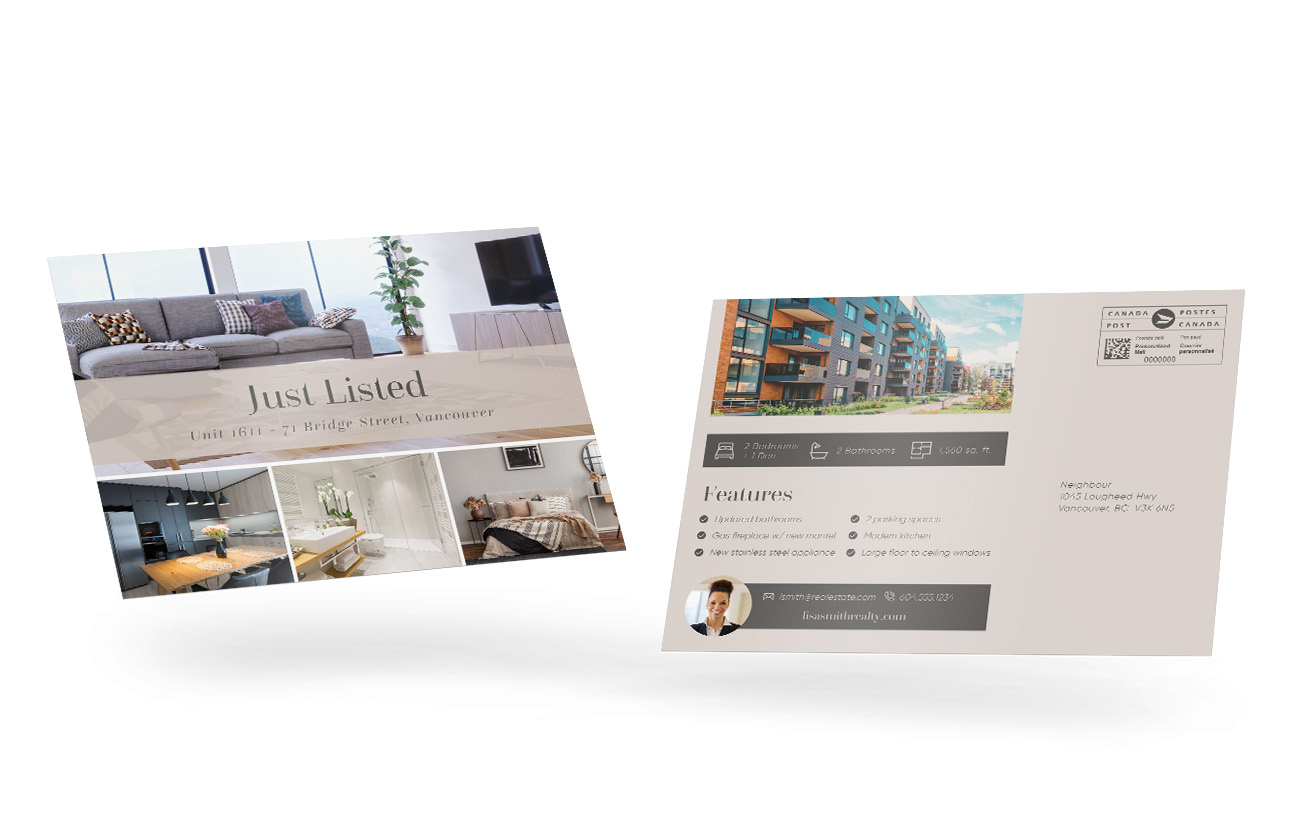 The Direct Mail Postcard
Absolutely Classic. Often, this is the first direct mail format our clients consider printing. The design and layout are easy to work with. Printing can be cost-effective to help maximize the number of homes you hit. Impact imagery can get attention in a hurry. It's a true winner when it comes to Direct Mail. Postcards are considered self-mailers; they do not require an envelope to mail.
The Direct Mail Flyer
Heck yeah, we recommend this one. It's right up there with postcards as the most common direct mail format. A well-designed flyer allows for impact imagery, eye-catching slogans, and the opportunity to include some long copy. Have a disclaimer that needs to be included? This is certainly a good way to make sure you have enough space to get your main marketing message without detracting from it. Also, flyers can easily be folded giving the design a "reveal" element for extra engagement. Like the postcard, this is a self-mailer and does not require an envelope.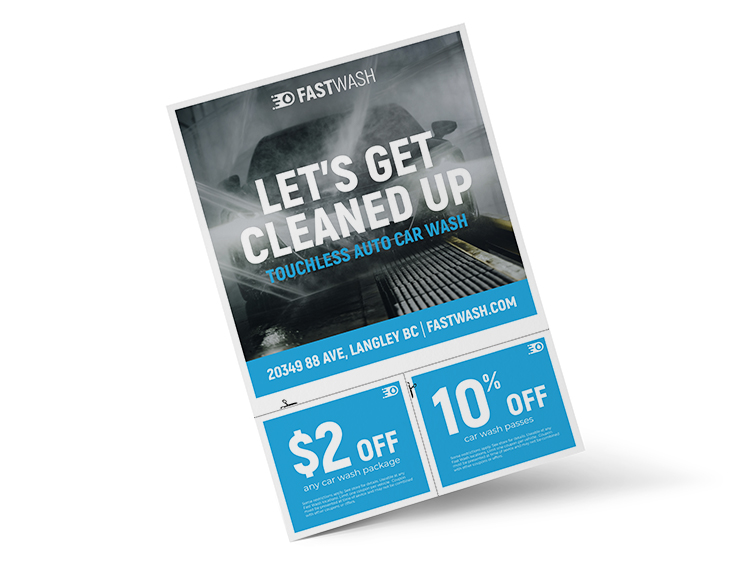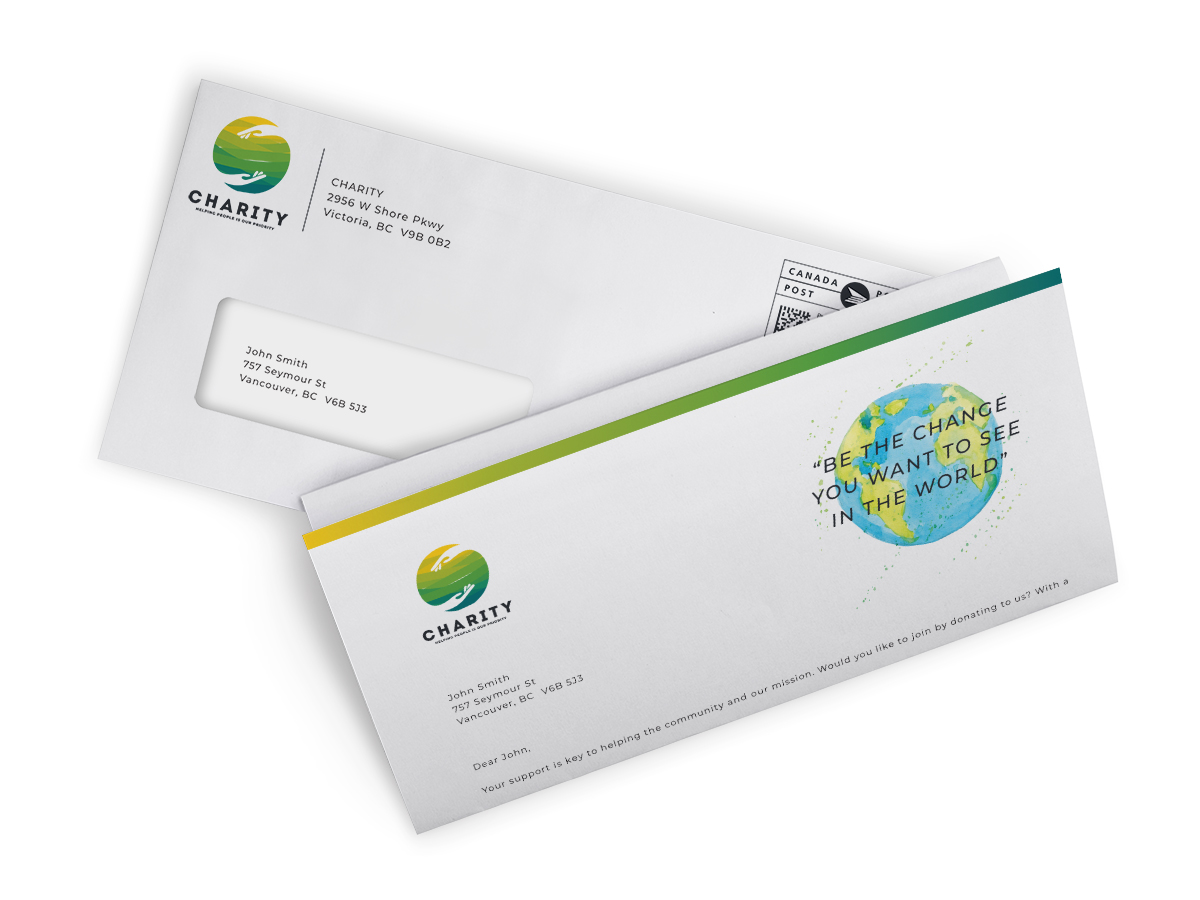 The Letter in an Envelope
Okay, it has two pieces, which we know may add a little bit to the budget but hear us out on this one because this is an impact play we recommend. First, consider the envelopes to be marketing real estate.
There will always be some intrigue to what's in the envelope. There will always be a part of us that feels we MUST open the envelope to see what's inside. However, it never hurts to move your prospect along. A visual image, a hint, or a call to action to open it will help build the suspense. Bam, there's your first impression. Then they open the envelope, where your offer, pitch, and call to action gets your second impression. It extends the experience improving your odds of leaving a lasting impression or a conversion.
Direct mail has a 20% higher motivation response than digital media, making it far more persuasive.
Consumers pay 39% more attention (time spent) to campaigns that integrate direct mail and digital than single-media campaigns.
47% visited a store in reaction to direct mail.
Neighbourhood vs. Personalized
Choose the right direct mail service
Neighbourhood Mail, previously known as Unaddressed Admail, provides you a service to mail items to mailboxes of Canadians within a specific neighbourhood, area, or nationwide.
Neighbourhood Mail is an excellent marketing tool when your goal is to find new customers with a quick-to-market campaign.
You can even use geographic and demographic data to help you refine your audience and improve your conversion opportunity.
With Neighbourhood Mail all your printed pieces are identical. There is no variablity in the design.
Personalized Mail, previously known as addressed admail, is a Canada Post Direct Mail service that allows you mail your items to specific addresses.
Personalized Mail is an excellent marketing tactic to drive a deeper connection with your audience. It's the better choice if you want to boost loyalty to your brand and cross-sell products.
To gather addresses, you either provide a list from your own address database or rent a list from Canada Post.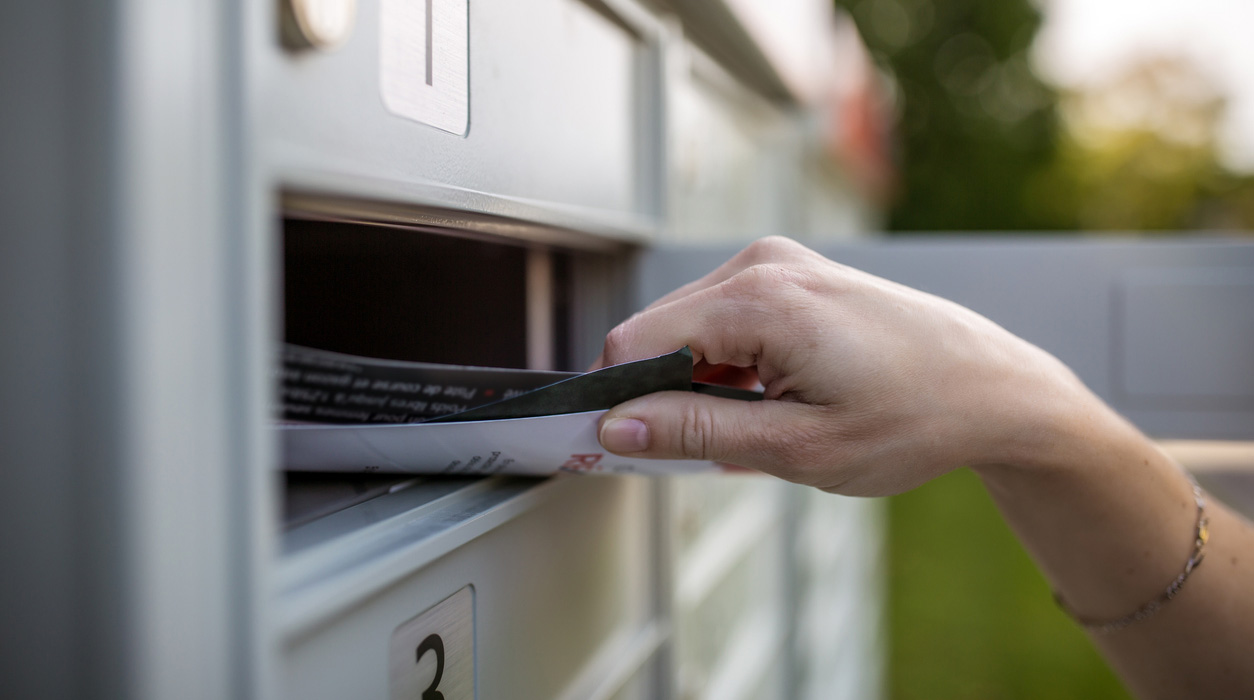 Get Started with Direct Mail
How to set up a campaign
As a Canada Post partner we are qualified to help you with your campaign. We can help take you from design to mailboxes easily. 
However, Canada Post has a tool called Canada Post Precision Targeter, which allows you to conduct research on mailing quantities and regions. It's a free tool that you can use to navigate the mailing opportunities across Canada.
Looking at the Numbers
Breaking down the cost of direct mail
For Neighbourhood Direct Mail, the price is based on size and weight. Most mailings fall under the standard weight, under 50 grams category. We most often recommend the mailer is delivered to a single Canada Post depot to save you on overall shipping costs. Current rates, as of 2022, would be 17 cents + 1.05 cents per unit. So, for example, if you mailed 1000 prints, your price would be 1000 x 18.05 cents = 180.50 + tax. 
Personalized Mail is a bit more tricky, but most mailings fall under Machineable Postal Indicia category. In this scenario your postage price would be 50.5 cents per unit. Again, looking at 1000 units, your cost for mailing would be 1000 x 50.5 cents = $505.00 + tax. 
It's clear that Neighourhood Direct Mail is less costly than Personalized Mail, but keep in mind that objectives are very different. Neighbourhood Direct Mail is higher up in the Marketing Funnel. On the other hand, Personalized Direct Mail should be considered lower in the funnel. Both are stellar options, but you have to consider your campaign objectives.
Full breakdown of Canada Post rates can be found here:
Neighbourhood Direct Mail Prices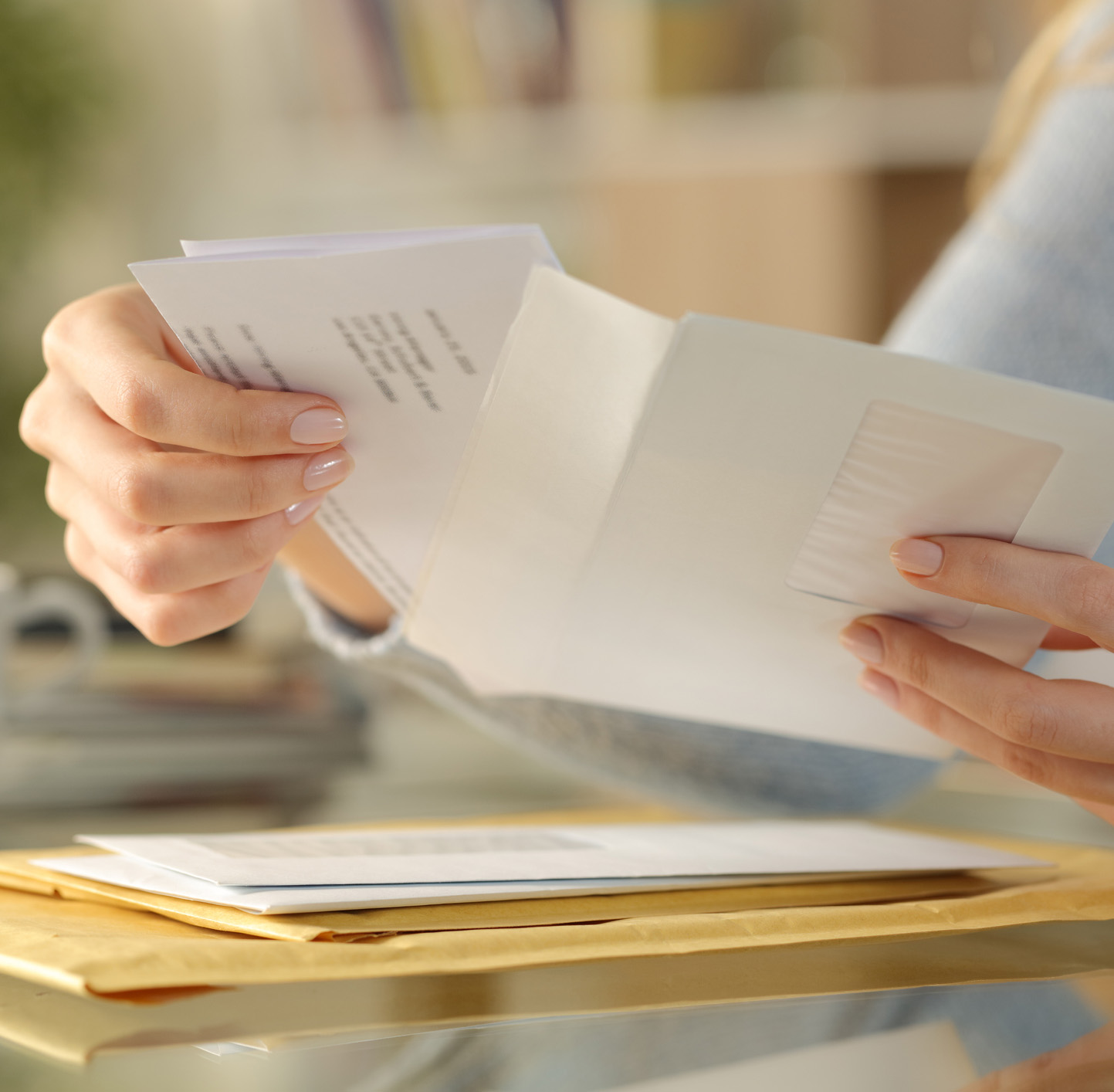 Physicality
Direct mail gets noticed, opened and read; our brains are hard-wired to pay more attention to it. 74% of Canadian consumers always or sometimes notice advertising in direct mail.
Data
Target and personalize your marketing message to reach the right people and increase its effectiveness. 86% of Canadian consumers open mail that's personally addressed to them.
Connectivity
Include direct mail in your marketing mix for greater attention, heightened emotional engagement and stronger brand recall. Integrated direct mail and digital campaigns elicit 39% more attention (time spent) than digital campaigns alone.
Direct Mail Printing and Kinetica Print
Yup, we can offer you direct mail printing services. It's an everyday task for us. From top to bottom, our team is knowledgeable and capable of helping you execute a direct mail marketing campaign.