As a Coquitlam printer, we get the privilege to work closely with many of the wonderful companies in our local area. Throughout the city, our products are used in a variety of ways for promotional purposes. One of our more common printed products is outdoor signage or freestanding signs in the way of banners, flags, window decals, and sandwich boards.
Did you know that these items need a permit according to the City of Coquitlam's bylaws?
It's true. According to City of Coquitlam's Bylaw 3873: 
9.1 No person, or owner or occupier of a lot, or premises, will erect, allow, or cause to be erected, a sign on any lot, premises or street unless this sign is erected in accordance with all of the provisions of this Bylaw. 
This Bylaw covers many different types of signs based on purpose and zoning restrictions but for the topic of this discussion, our printed products generally fall under the "Freestanding Sign" category. The definition of that, according to the Bylaw is:
a sign which is attached to the ground and independent of any building or structure located on the same lot on which the sign is situated, including a free-flying flag with words and/or logos, but not including a billboard sign.
Basically, that means that even if it's not attached to your building and can be moved in and out, a permit is required for the signage.
But don't fret! The City of Coquitlam is governed by an excellent team and will be able to support you in getting the permits. Here are some resources from The City's website that will help you through the process: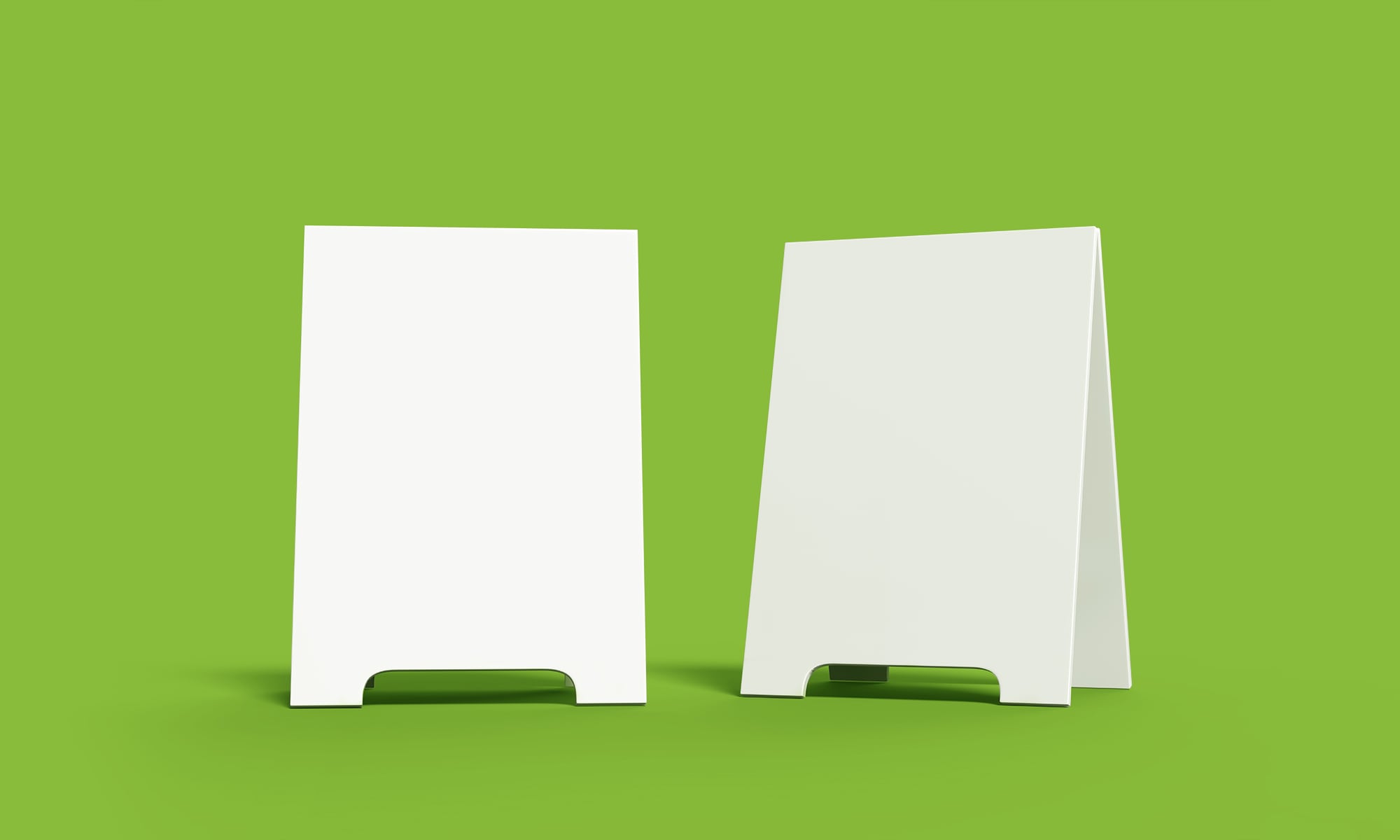 Yes, it can seem daunting, but that's where we come in! Not only have we helped scores of clients with these permits, but we've also gone through them for our own window decals. We can help walk you through the process. The biggest hurdle is supplying the necessary information such as visual graphics, sizes, copy/text, etc. If we're helping you with design and print, that part is easy.
Not all signs require a permit though. There are a few exemptions, so we recommend you review the Bylaw before jumping in. Also, because of COVID the City of Coquitlam has relaxed some of the rules. Taken straight from The City of Coquitlam's website:
Relaxed Sign Rules to Support Businesses During COVID-19

Coquitlam has temporarily relaxed its sign regulations to help businesses more easily publicize key information related to the pandemic.

The temporary exemptions will mean businesses do not need to apply for a sign permit, pay fees or adhere to limits on the sign area (excluding sandwich board signs), time period and number of temporary signs that provide pandemic-related information such as:

● Hours of operation, closures and reopenings;
● Directional information to ensure physical distancing;
● Best practices to limit the spread of COVID-19, such as use of masks;
● Changes of services or inventory; and
● Phone numbers and website addresses.

The temporary signs may not be used to advertise products, services or pricing, and businesses are expected to keep the signs organized, maintained in a professional manner and installed safely.

Sandwich boards must remain on the business property and are not permitted on sidewalks or other public rights-of-way unless approved through a formal sign application.

The temporary exemptions will be revisited at the end of 2021.
Sign Printing & Kinetica Print
Our ability to print signs is not limited to what is discussed above. Our wide format capabilities are diverse, so not only can we help you with freestanding signs, but we can provide other signage such as:
Hoarding Signs

Coroplast Signs

Sintra Signs

Aluminum Signs

Styrene Signs

Foamcore Signs

Mesh Signs

Vinyl Signs 
Depending on their usage, these signs may need a permit as well. If there's ever a question, the best place to start is by asking the Planning and Development Department of The City of Coquitlam. They can be reached by email: [email protected] or phone: 604-927-3430